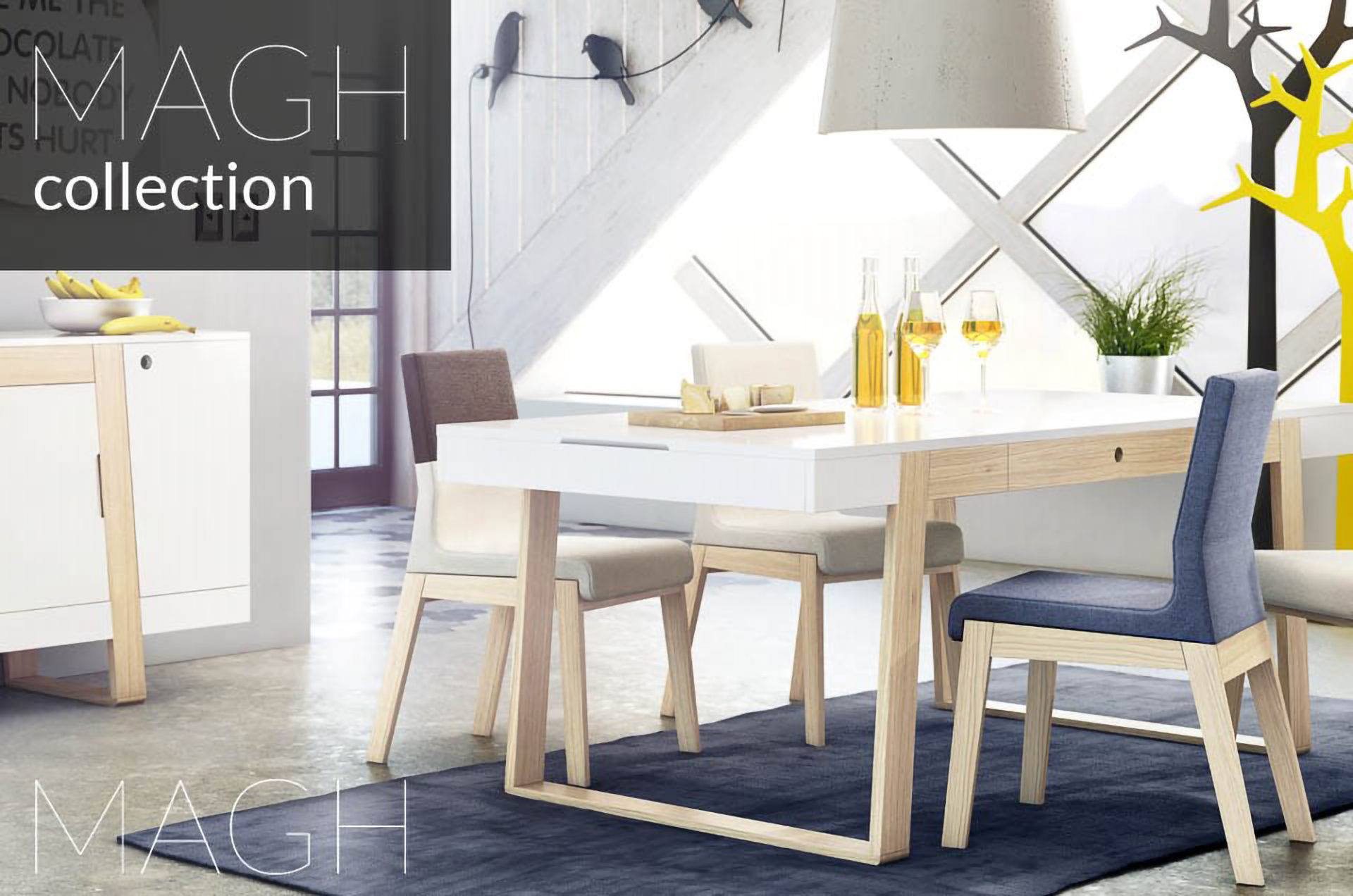 SPACE: LIVING ROOM, DINING ROOM, KITCHEN, HALL
Magh Table morning greets us with the aroma of fresh coffee, cereals and newspaper. In the afternoon we meet with him even though everyone in the household to be together for a while. This table from the collection of Magha is not just a utilitarian piece of furniture, but will provide your interior a cozy atmosphere and add to its character. Our table stands sturdy yet lightweight design. It is the perfect piece of furniture at which meet family members, friends and guests. If you have nice neighbors that choose our longest version of the table and invite them to each other. Bon appetite!
 "It's the perfect furniture, at the intersection of the family members, friends and guests."
SYLWIA ZIELENIEWSKA
CEO Deffine Furniture