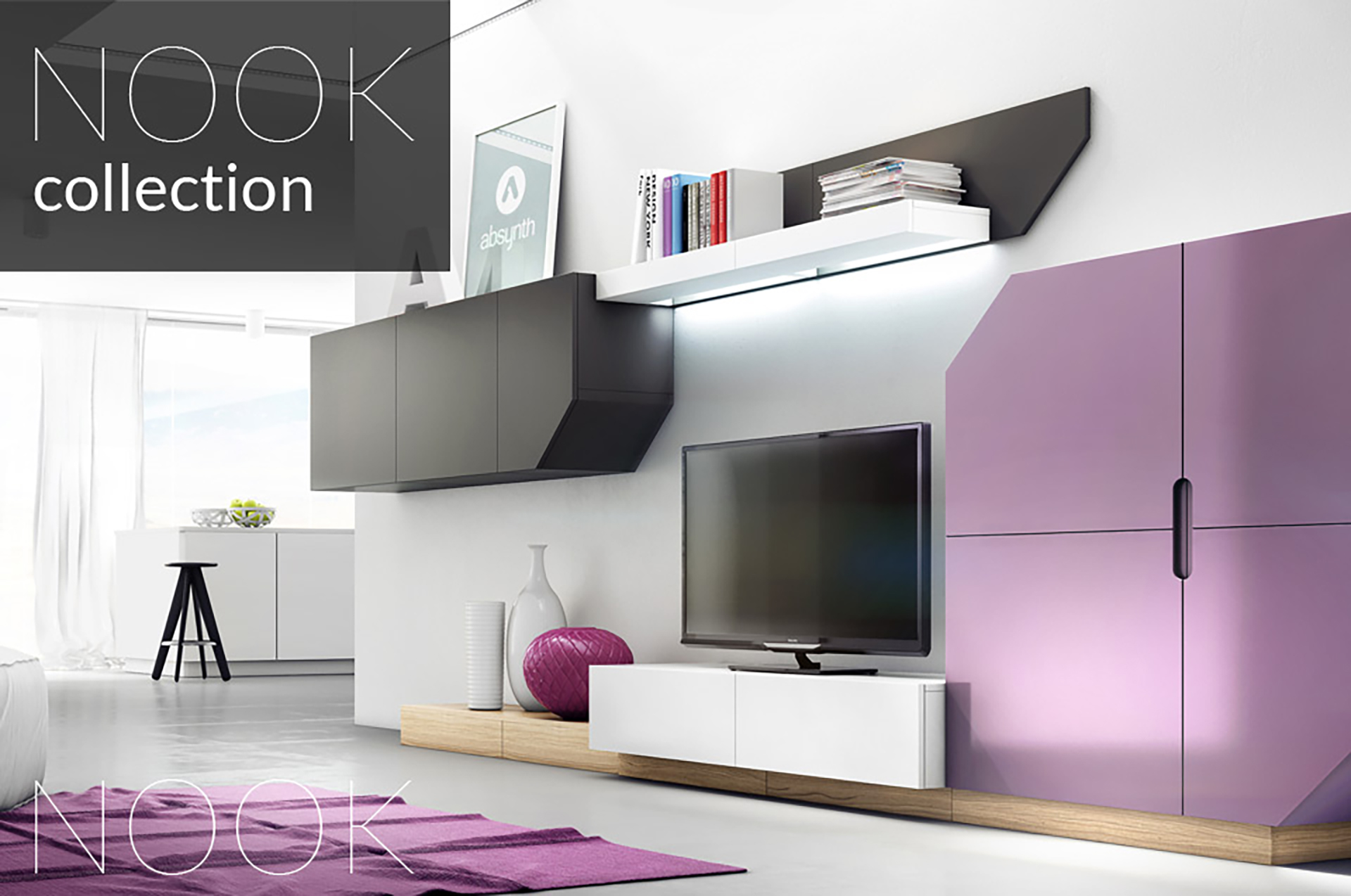 SPACE: LIVING ROOM, DINING ROOM, OFFICE HALL, LOUNGE
The multifunctional modular system that adapts to your needs. Unusual sets a dynamic, surprising form with characteristic bevelled corners especially good as the original, spatial composition filling any residential interior. With a very wide range of furniture you can select the form, color, and alignment system. The modules can be combined to create an intriguing, full of energy, but always harmonized whole. Of particular note is an additional platform through which the furniture seem suspended in the air.
"NOOK sets is also a kind of very impressive fixtures for the current actually in every home multimedia equipment."
head designer